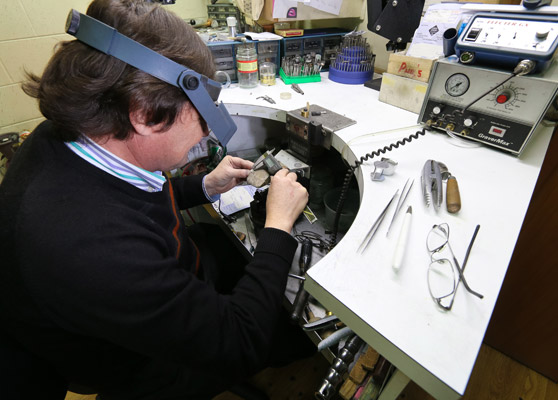 Established for over 24 years, Albury Jewellery Manufacturers is run by brothers Phillip & Robert, third generation jewellers with a combined experience of more than fifty years. Albury Jewellery Manufacturers has grown over the years mostly due to a loyal and ever-growing customer base that appreciates the high quality service and craftsmanship on offer.
Creating custom-made engagement, wedding and eternity ring's is our speciality. Starting with a one-on-one consultation, the workshop offers a detailed computer aided design so that you, the client, can visualise the piece before it is made. Once the design is finalized you can select from our range of GIA certified diamonds to be set in your choice of precious metal, including platinum.
Our in house workshop is state of the art including all the latest equipment for design & repairing jewellery; using our CAD software for designing to 3D printing machines so our clients can see the piece before it's made. Our workshop has a laser welding machine to enable us to do repairs that previously were impossible due to the heat from a traditional torch.
Albury Jewellery Manufacturers offer our customers personalised service in a relaxed atmosphere. We hope to see you soon.